Ecommerce In and After the Pandemic
The Covid-19 pandemic came and shook the whole world, individuals, businesses and even governments had no idea what to do. Now that the pandemic has become an undeniable part of our lives, everyone is adjusting to their new lifestyles. While some businesses fell on their knees in the midst of the pandemic, eCommerce platforms thrived. Every eCommerce website regardless of its size felt the sudden spur of growth. 
The eCommerce business is expected to grow to $4.89 trillion in 2021. Compare that to the $4.2 trillion in sales in 2020 and you'll see a clear pattern of upward growth. For businesses operating offline, it is the ideal time to create an eCommerce website and take your business online. 
When the pandemic hit the market, industries like finance, healthcare, retail, and so on moved towards online methods of sales. Having a Shopify website can improve sales and attract a whole new audience. The situation as of right now is to build your business online or take a chance of perishing. Every business needs to learn how to start an eCommerce business in Covid. 
If you too are planning to start an eCommerce business, then first consider the Covid effects, and then you need a comprehensive guide on how to create an online store. Let's take you on a journey on how to start an online shopping business in the pandemic. 
Impact of Covid-19 on eCommerce Industry
In 2020, the eCommerce industry grew like never before. What can businesses expect from eCommerce platforms in 2021 and the upcoming years? Search Node did a report on the eCommerce trends in 2021. 
eCommerce Trends to Look Out for Before Creating an eCommerce Website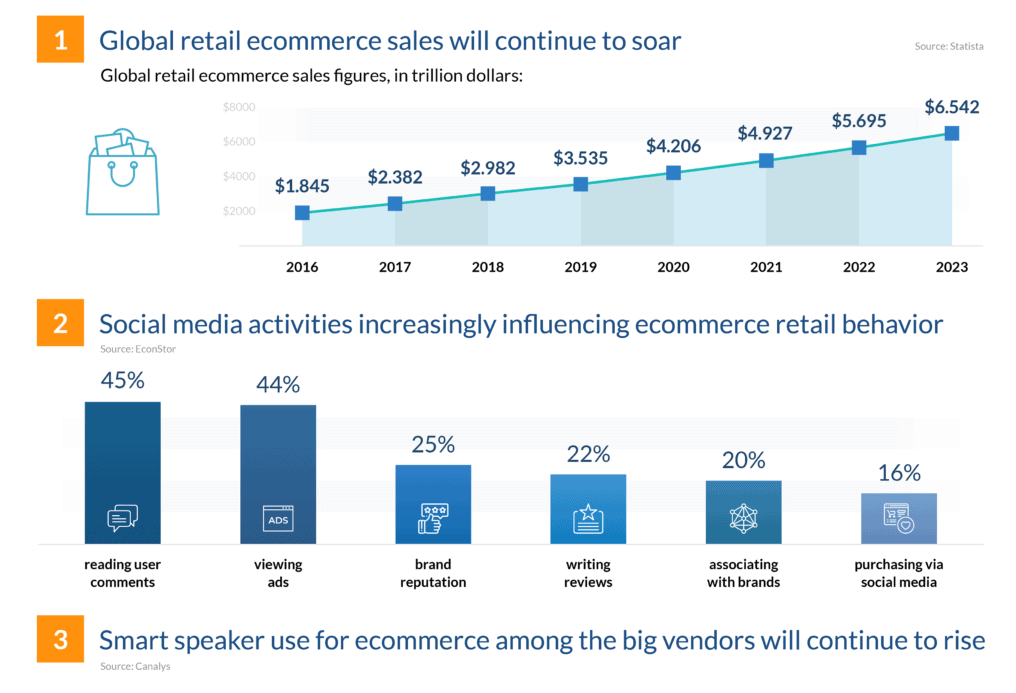 Regardless of how consumer behavior continues to change, retailers must be prepared to continue to develop stronger deeper relationships with their customers — both online and in person.